This post is a collection of sculptures of Trimurti – Brahma, Vishnu and Shiva, across various geographies, in no specific order. Post will be updated as per findings.
Panel From Bihar (~10th Century)
Panel of Trimurti (त्रिमूर्ति – विष्णु, महेश, ब्रह्मा from L-R). Antiquity : ~10th c. CE (1100 yrs old). Place : Bihar.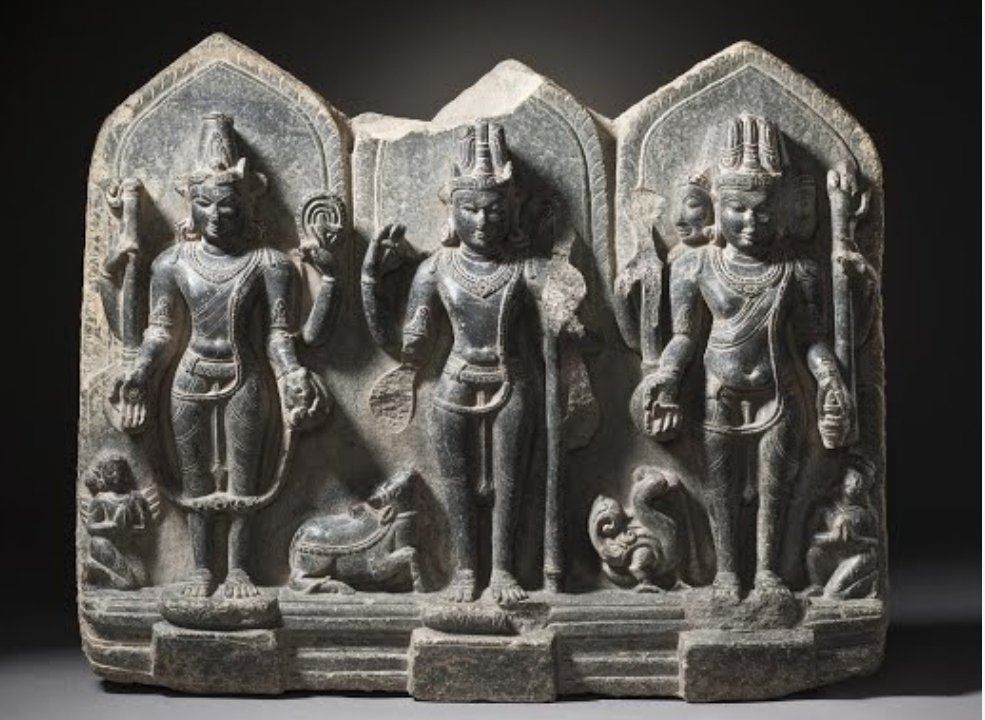 All three – Vishnu, Shiva, Brahma – are standing on Lotus, with four hands (Two upwards and two downwards). One of them (Right hand in downward) is in Abhaya Mudra while rest three are holding various objects as per the iconography. Sacrificial thread (Brahmasutra) on their left shoulder is also visible. All three have crowns on their head too. All three have their respective mounts (Vahana) also at their feet.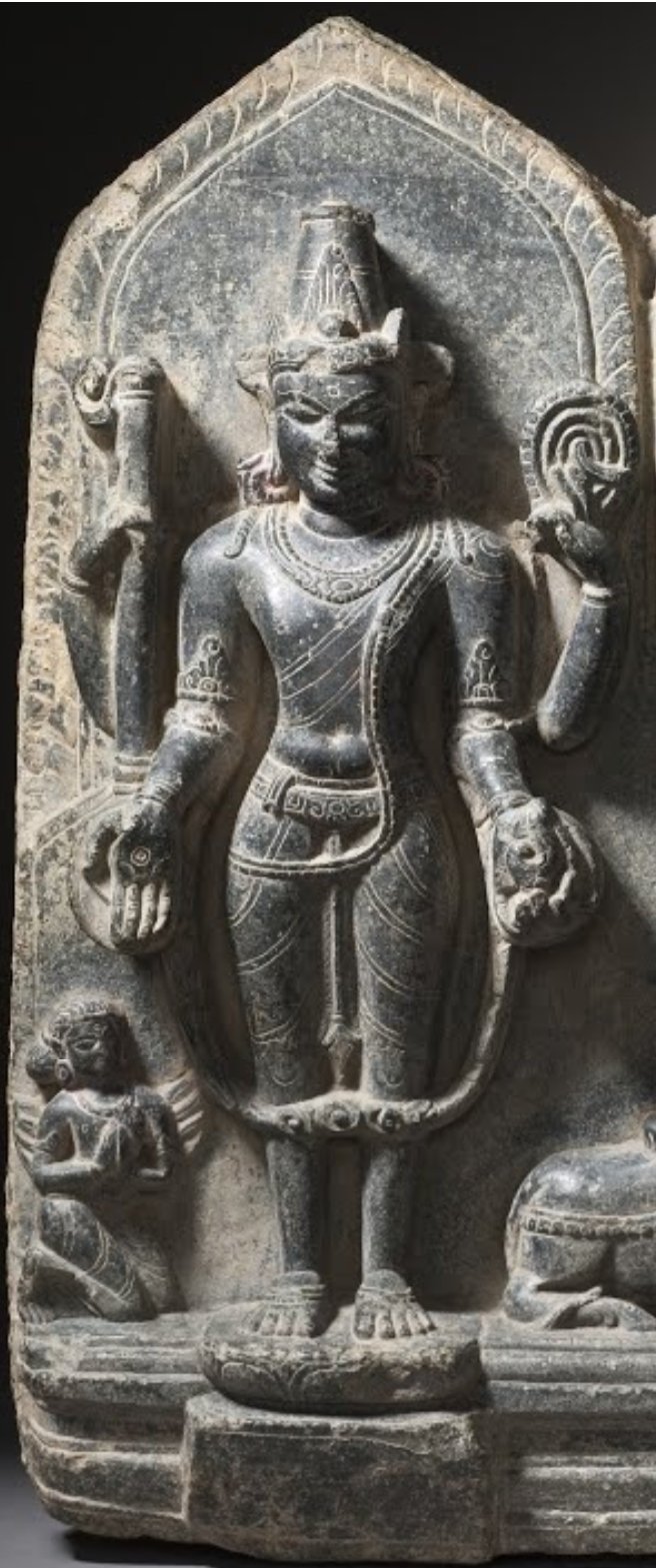 Vishnu is carved with Padma (Lotus), Shankha (Conch) and Danda (Staff ?) along with his mount Garuda (Eagle) on his bottom right.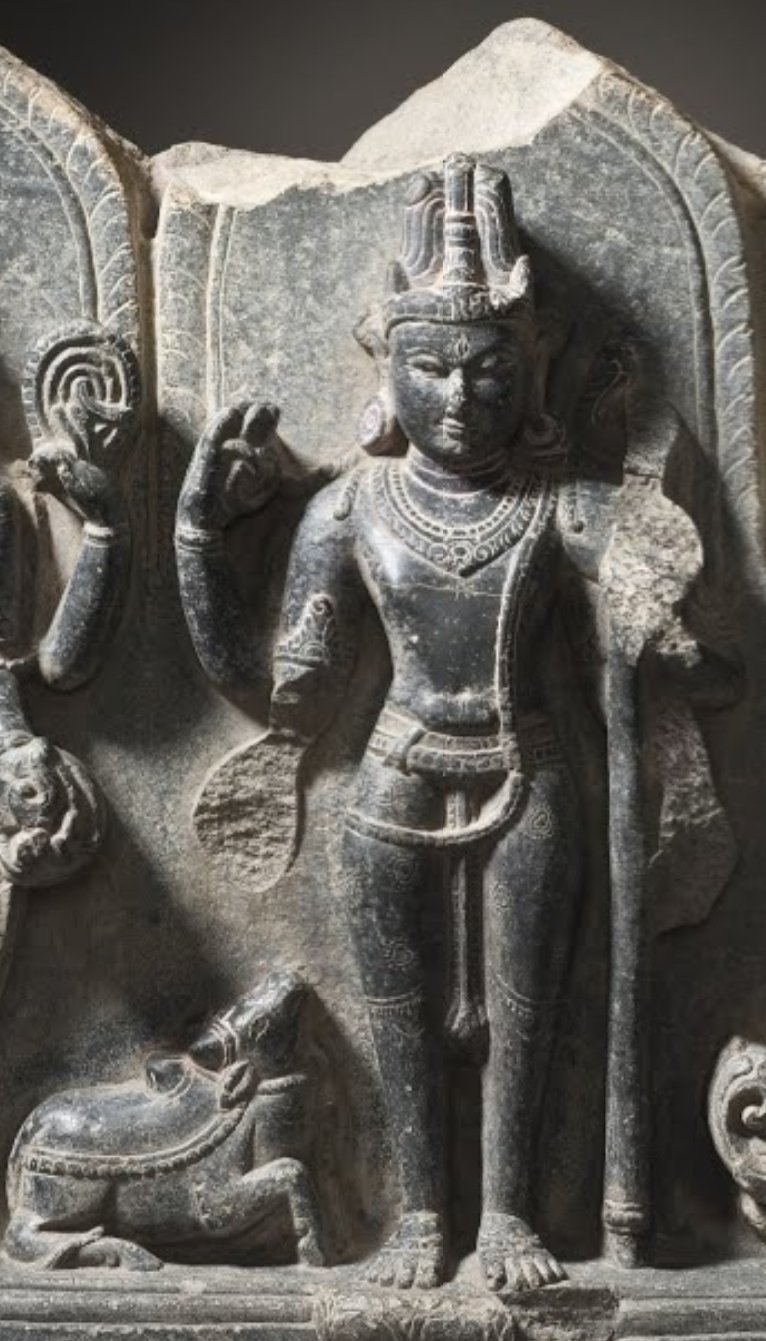 Three hands of Shiva are broken but broken Trishula (Trident) is visible in his left hand with Sarpa (Snake) surrounding to his neck on left side. His mount Nandi (Bull) is placed on his bottom tight.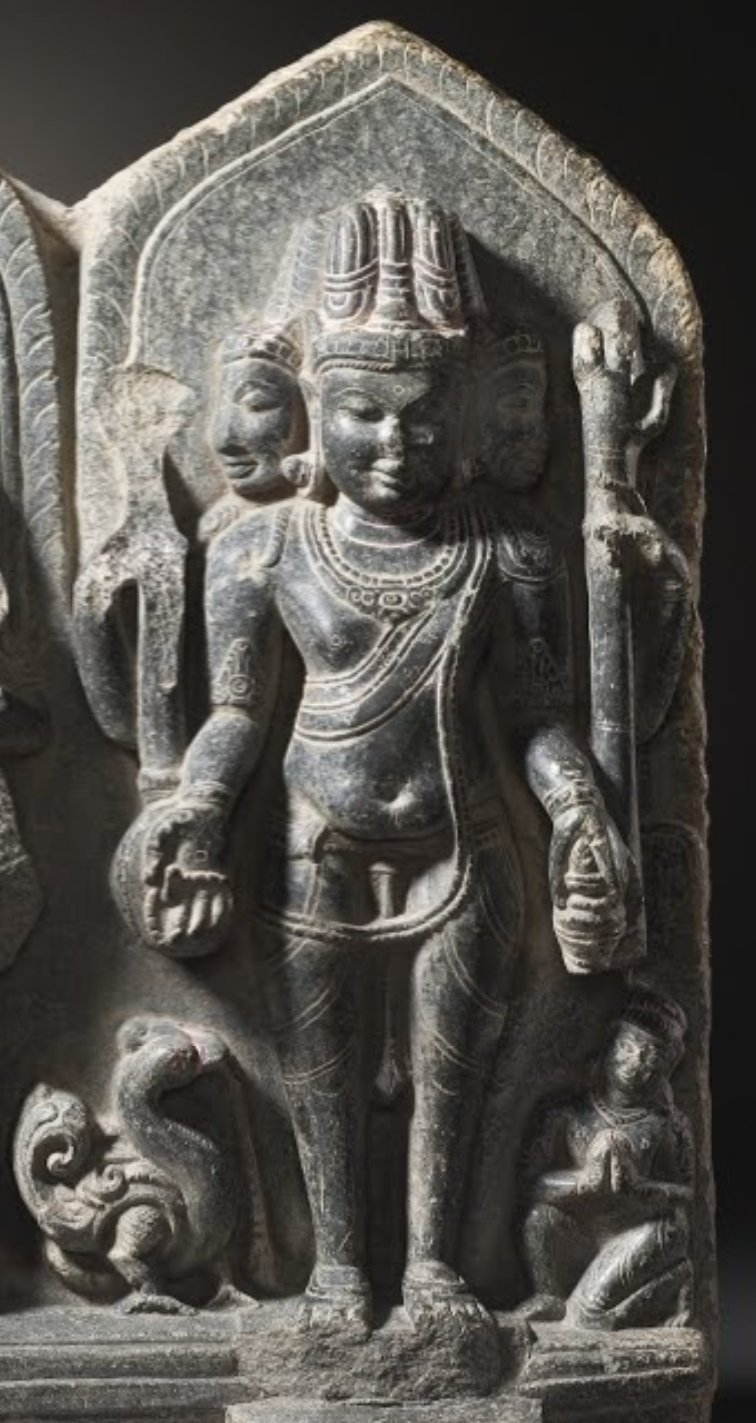 Three faced Brahma is carved with Mala, Kamandala and Ladel (Ghee-Patra). Fourth object is not clearly identifiable to me. His mount Hamsa (Swan) is at his bottom right. On other side is perhaps an attendant with folded hands.
Panel From Etah, Uttar Pradesh (~9th Century)
Brahma is shown with four hands holding kamandal, vedas, mala with lotus shaped meru mani, sruva. Vishnu is shown with varada mudra, chakra, shankha kamala in his hands. Head is missing. Shiva holds akshamala, trishul, kamandal. The attribute in the upraised left hand is broken.
Ceiling Panel From Rajsamand, Rajasthan (17th Century)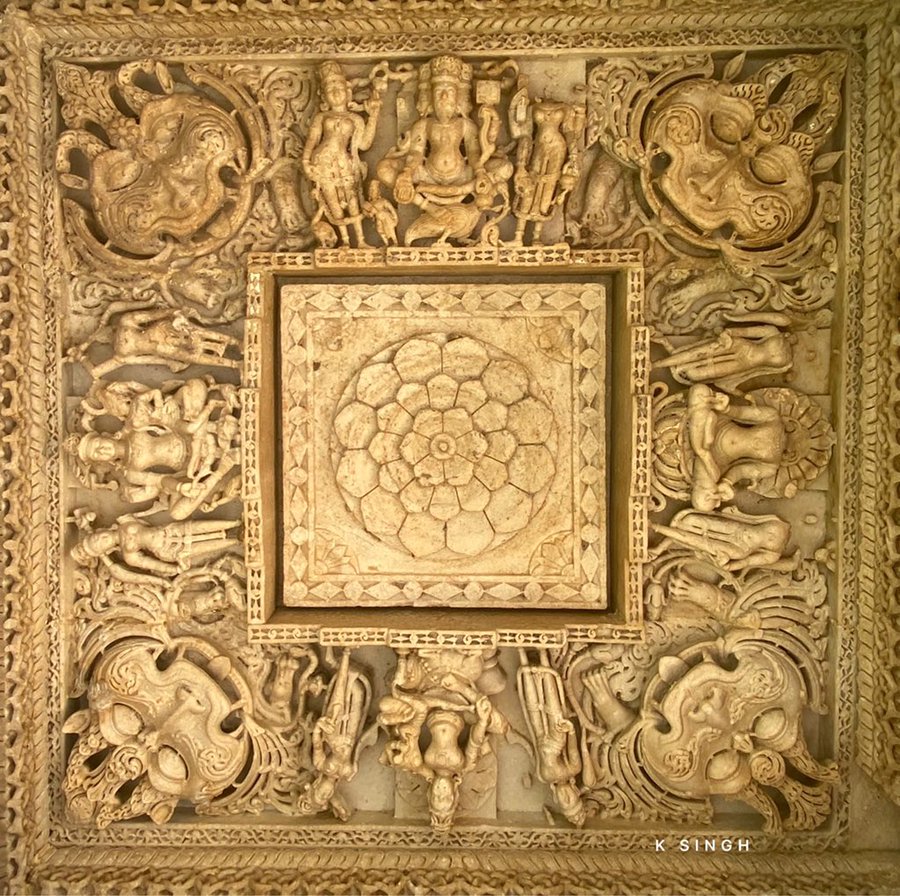 Rajsamand Lake is built by Maharaja Raj Singh – 1. On Nauchanki ghat of this lake is a pavilion with beautiful carvings. One of the ceilings of it has high class carving of Trimurti with their mounts and other objects as shown in the image.
References –
Panel of Etah (Uttar Pradesh) and explanation : https://twitter.com/anshikashukla_/status/1362065954725720064
Panel of Rajsamand (Rajasthan) : https://twitter.com/Dhani_Marwar/status/1420278385683566595